Cooking with Parchment Paper,
is an easy, convenient, heart healthy way to prepare your meals. You just add your ingredients,  bake it in the oven, and let the steam infuse your meal with moisture and flavor. With only four simple ingredients, this Fiesta Lime Chicken recipe will have you coming back for more.
When cooking with parchment, choose vegetables that have a high water content, like tomatoes, summer squash and mushrooms.
You want to use ingredients  that will cook at about the same rate.   Vegetables can be sliced and added.
If you are also adding ingredients that will take a little longer to cook, like carrots or potatoes, cut them into small sticks. When you don't have time to cut your vegetables by hand, a good food processor is a great time and energy saver
.
You can use a small amount of oil or liquid, such as stock, flavored vinegar or juice to further add moisture and flavor.
Ingredients:
The ingredients are listed in amounts for 1 packet, which is 1 serving. Preheat your oven to 400° F
1 boneless skinless chicken breast
1 clove garlic, thinly sliced or chopped
1 small tomato, sliced
1/2 tsp olive oil drizzle ( optional)
Mrs. Dash Fiesta Lime Seasoning

This is my favorite, so far, of the Mrs Dash seasonings. It is chock full of flavor and I don't miss adding salt to my food.
How To Prepare Your Packets
Start with a rectangle of parchment paper. I used an 18″x13″ piece. Holding it the wide way, fold it in half, bringing the short edges together. Using the picture below as a guide, start from the folded side, a few inches below the edge on the side, and begin to cut the shape of half a heart.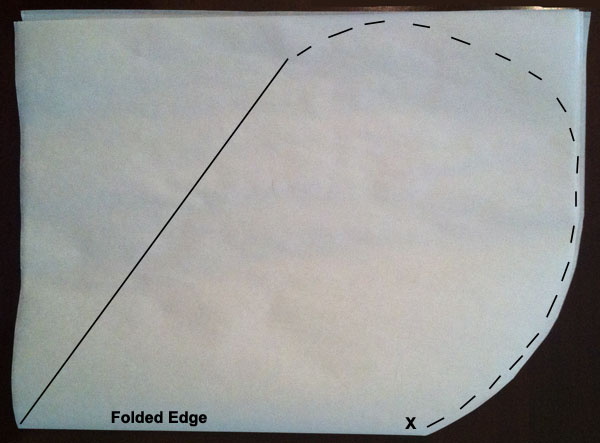 When you open your parchment, you should get a heart shape with a crease down the middle like in the picture below.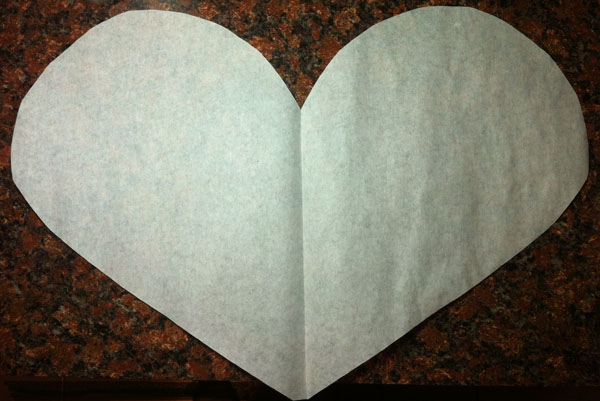 Instructions
Season your chicken with Mrs Dash Fiesta Lime Salt Free seasoning. Using a salt free seasoning  can help keep your intake of sodium down if you are on a low sodium diet. If you are not on a low sodium diet, you can add salt sparingly to stay within the recommended daily sodium guidelines.
Layer your ingredients on one side of the heart shape. Leave about 2″ of space around your ingredients so that you can seal it closed, and have room for steam to puff the package.
Start with 1/2 of your tomatoes. Then add your chicken breast. Sprinkle the garlic over the chicken. Add the remaining tomatoes. Finish off the layers with a light sprinkle of the Mrs Dash, and a drizzle of olive oil.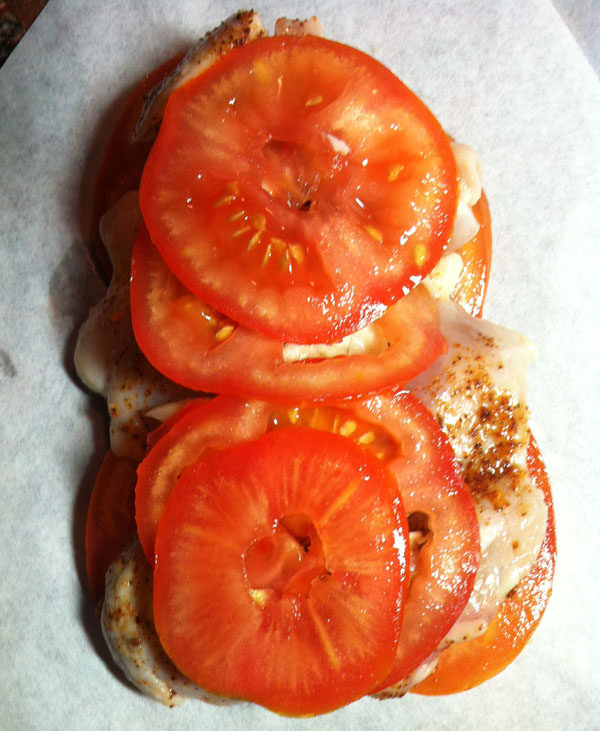 To seal the packet closed, fold the other half of the heart over the food. Start at the folded edge just below the curve of the heart, and press at an angle.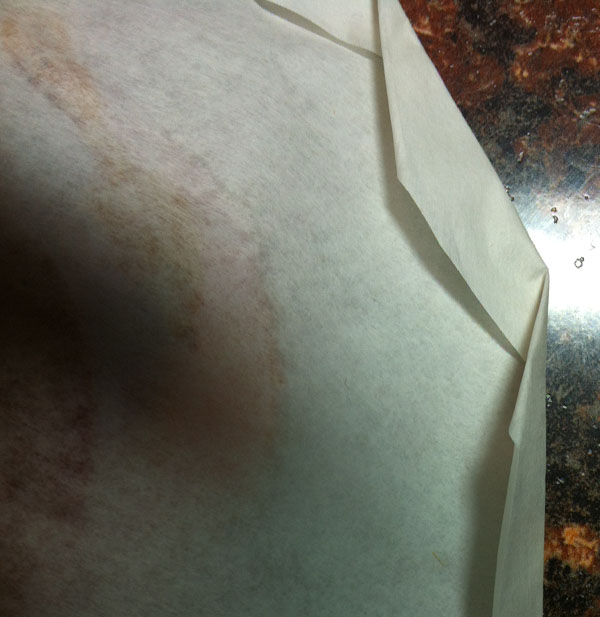 When you reach the tip of the packet, twist it tightly closed, creating a tail that will help lock in the steam.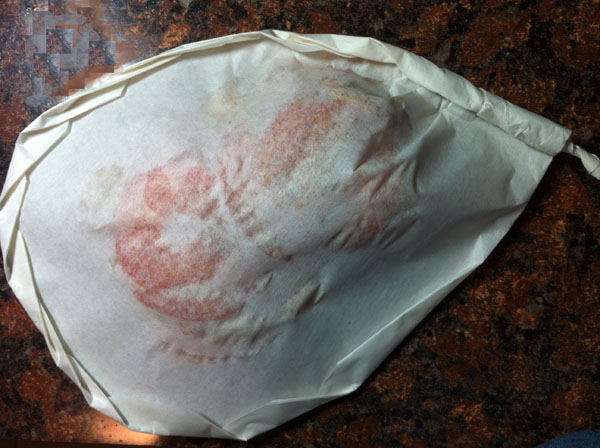 Place the packet in a shallow pan or on a tray, and bake in the oven about 25 minutes. The packet will puff a bit with steam as the food cooks. Be careful of the steam when you tear open the packet.
Slide your Fiesta Lime Chicken on your plate with a spatula. Add green beans cooked with balsamic vinegar, and rice to make a delicious addition to your meal, and enjoy!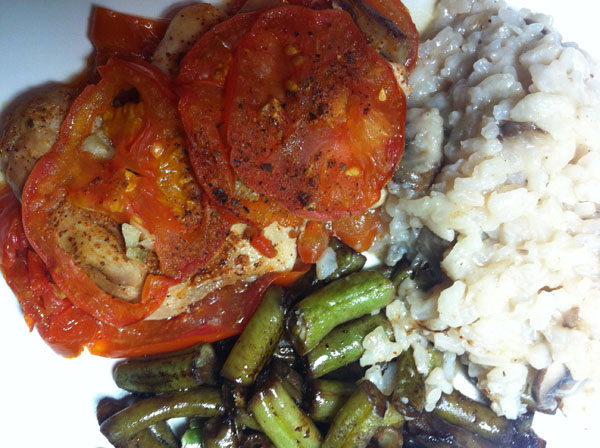 In addition to steaming your meats and vegetables, use
Parchment Paper
to line your baking sheets and pans, or keep keep your food separated in the freezer.
Here's to your health 🙂



aka @FitHeart101