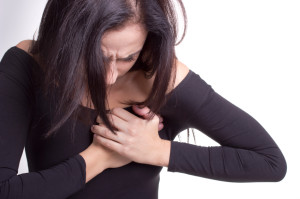 You Can Have a Healthy Heart!
Eat a heart healthy diet. Exercise. Stop smoking. Lose weight. You've heard this all before.  Perhaps you are on medication, or prefer to avoid medication altogether. Or you may just want to live a heart healthy lifestyle.
Find out how you can start today at creating a healthier you!
Develop your positive mindset. Know about factors affecting your heart's health. You'll discover reviews and resources to help  support you on your journey.
 Quality of Life is SO Important!
Life is already too short, and you have a lot of life left to live! Join us today and get tips sent straight to your inbox you can take action on right away…
Meet Valerie B  Bess
I was one of those skinny girls, growing up, who could pile  food on my plate if I wanted to, and not gain weight.  Some years and a couple of child births later and it seems that all I have to do is think about food and I'm gaining weight. While growing up I did eat balanced and healthy meals. My family focused on moderation on your plate, and eating from the various food groups daily. I distinctly remember having stewed prunes sometimes with my breakfast!
My interest in health and well-being led me into psychology and counseling. I was part of a research team through Cornell University Medical College, that tested a behavioral approach to prevent youth from smoking. *
Over the years I've seen people close to me diagnosed with heart disease at relatively young ages.  My purpose for Healthy Heart Start is to offer  information and encouragement to those who want to manage their risks for heart disease, and to share experiences in that journey.
*Botvin, G. J., Batson, H. W., Vitale, S. W., Bess, V., Baker, E., & Dusenbury, L.: A psychosocial approach to smoking prevention for urban black youth. Public Health Reports 104 (6), 573-582 (1989)
All the Best,

Disclaimer
The information shared on this site is for informational purposes only and is not medical advice. Always consult with your physician or appropriate healthcare professional before making any dietary, exercise or other health related changes.
Disclosure
This site has information that is written and edited by the owner. At times there may be  ads, paid insertions,  or other forms of compensation. This includes referral links to products that  are  reviewed or advertised. This is at no cost to you.
Such compensation does not affect the content of the site, nor does it determine the content of the site. That is to say that the opinions presented by the owner are their true opinions. Any information presented in terms of facts, statistics, claims of any products themselves should be checked with the manufacturer, vendor or party in question.
Valerie B Bess is a participant in the Amazon Services LLC Associates Program, an affiliate advertising program designed to provide a means for sites to earn advertising fees by advertising and linking to HealthyHeartStart.com
Privacy
We value your right to privacy. Any website that HealthyHeartStart.com links to is responsible for their own content and privacy policies.  HealthyHeartStart.com is not responsible for the content or policies of any other website. When you visit one of these sites, you may want to check with their terms of use and privacy policies.
To help support this website, HealthyHeartStart.com uses third party advertisers, including Google. These third party advertisers use cookies to show ads based on your prior visits to this website. Google uses the Doubleclick cookie to show you ads based on your visit to this website and other websites as well. You can opt out of the use of third party vendors using cookies to serve you interest based advertising by going to http://www.aboutads.info/